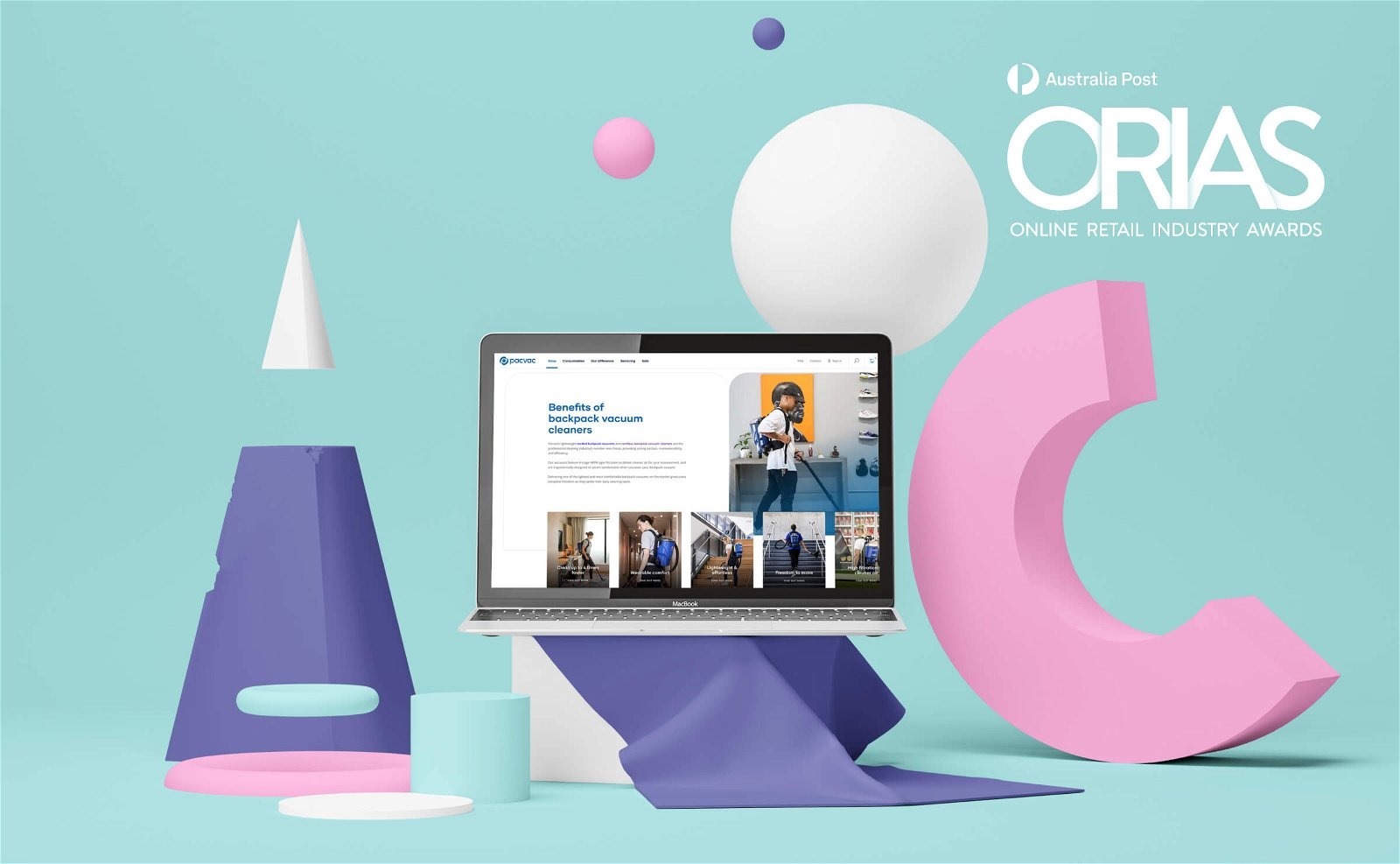 In June 2020, we launched our new Pacvac website powered by ecommerce platform Magento.
We built this new website to further cement our vision of becoming the leading brand in backpack vacuum cleaners, but we could never have anticipated our hard work being acknowledged as finalists of the Australia Post Online Retail Industry Awards!
Partnering with our friends at Humaan, a Perth based digital agency who brought our vision to life through design, along with our in-house team to further develop the website we are honoured to be nominated under the category of Best B2B (Business to Business) Online Retailer.
Upgrading our website meant that we were able to create a more digitally agile business, and with our renowned customer service at Pacvac, we wanted to ensure that this transformation centred around providing a better customer experience.
Core design elements of our website centre around a seamless research and purchase process for both new and returning customers.
These include detailed breakdowns of product features, reviews, product ratings and an interactive "what's in the box" experience for every product available in the online store.
Features like these along with a helpful option to compare machines side by side improve the customer's research experience and ensure they feel good making an educated purchase.
With delays in our supply chain during COVID, we adapted, and intuitively built in a system on our website to notify customers of restocked items, and have continued this initiative maintaining accurate inventory levels for customer convenience.
As customer experience is at the centre of everything we do at Pacvac, we've also used Magento's multi store architecture to design a relevant customer experience for everyone, customising the online experience for each country we launch in.
We are very proud of the customer experience we have built into our new website, and feel privileged to have our vision recognised as ORIAS finalists. We look forward to attending the awards ceremony in Sydney in September this year!