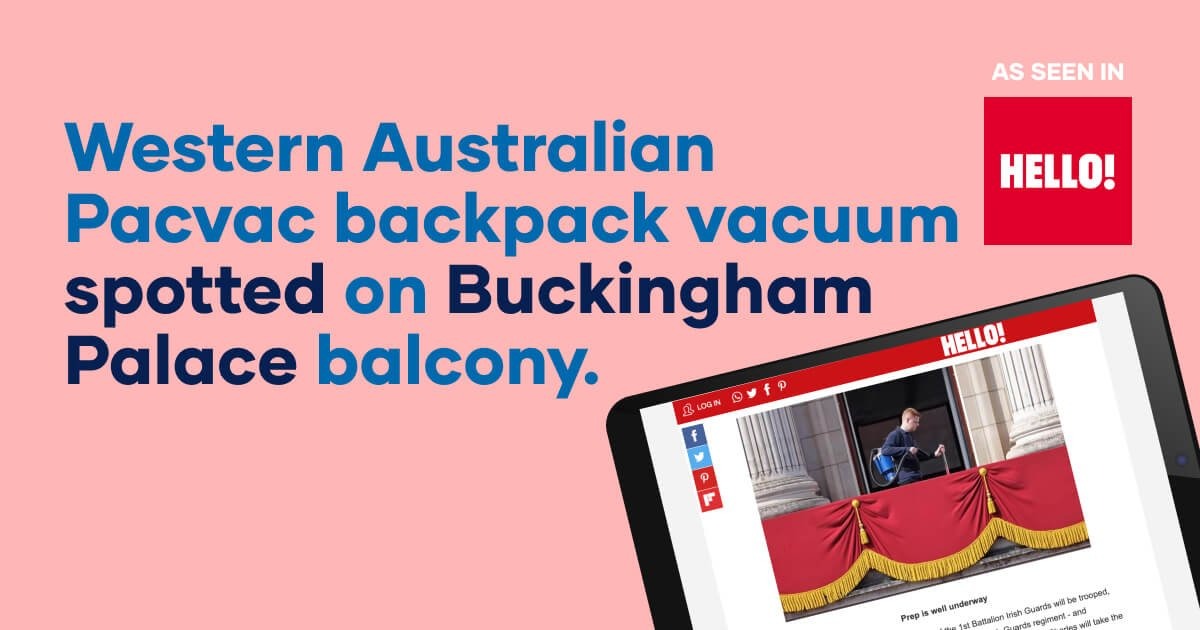 We've all been forced to do a quick tidy up when we find out we have guests coming over to visit.
But what if those guests are the royal family?
That was the scenario faced by Buckingham Palace staff in preparation for the Queen's Jubilee. With the eyes of the world about to be focused on the balcony where Her Majesty would be standing, news photographs were circulating of a cleaner working frantically to make sure everything was spotless.
For Urvin Seeburuth, Head of Marketing at Pacvac, the fact the cleaner was using a Pacvac backpack vacuum cleaner wasn't a surprise.
"It's well known that backpack vacuum cleaners are more efficient," Seeburuth said.
"Studies have shown a cordless backpack vacuum will clean more than 4 times faster than a corded upright or canister tub-vac.1
"I'm sure there was plenty for the cleaners to do, so doing an excellent job in the shortest amount of time would have been important."
While Seeburuth knew Pacvac vacuums were used by Palace staff, he said it was still surreal to actually see one in such a prestigious place on such a momentous occasion. The news photograph was shared among the staff and a framed copy now takes pride of place in the Pacvac boardroom, to inspire everyone and remind them all of how far the company has come.
"It was a real thrill - and a real source of pride - for all of us to see (the photo) and it's nice to think we contributed to the Queen's big day," Seeburuth said. "The eyes of the world were going to be on that balcony because that's where Her Majesty would be standing and it's a real feather in our caps that a Pacvac vacuum cleaner was used to get it ready."
If you'd like to learn more about how backpack vacuum cleaners can clean your home, office or palace, please get in touch.
1The Official ISSA 612 Cleaning Times and Tasks; The Worldwide Cleaning Association.