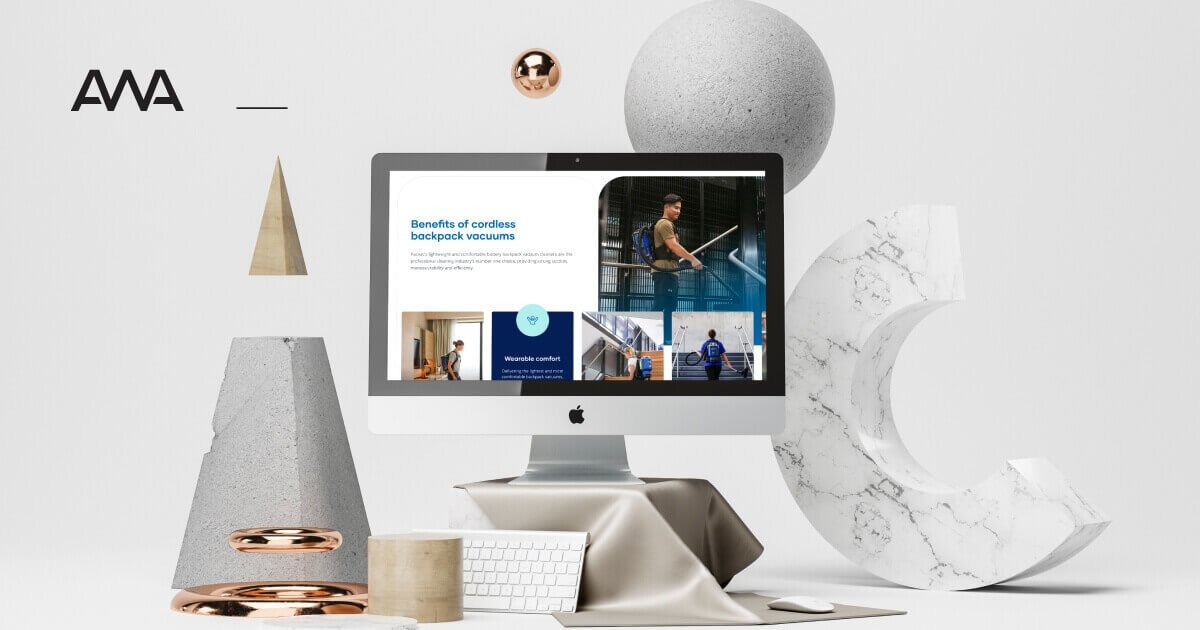 The Australian Web Industry Association is behind the Australian Web Awards, celebrating "the best of Australian digital work", and it turns out, they're a fan of our work.
We collaborated with our friends at Humaan - world class web designers,on our latest online venture, shop.pacvac.com.
Humaan "turn ideas into extraordinary digital products and experiences", and they have delivered exactly that in the year it took us from concept to completion, with our website being nominated for an Australian Web Award in the ecommerce category.
This year, the AWA is looking for excellence across website design, development, user experience, content and accessibility
Industry-leading experts in this field assess finalists based on five disciplines: design, development, user experience, content and accessibility.
Pacvac's Head of Marketing Urvin Seeburuth says the team of designers, developers and copywriters are thrilled with the news.
"We wanted to build a site that is user friendly for our customers in the cleaning industry," Seeburuth said.
"We never set out to become finalists but are over the moon to know all the work behind the scenes is truly appreciated by our peers".
Co-founder and director of Humaan Jay Hollywood says the process of building the website was incredibly enjoyable, and attributes its success to the collaborative effort.
"The new Pacvac website is one we're particularly proud of," Hollywood says.
"We combined the strengths of both teams and were able to envision, and deliver an epic result."
"Not only is it at the cutting edge in terms of eCommerce, the features and design have all been designed to leverage the Pacvac brand, and create a delightful and rewarding experience for customers."
A lot of time, research and thought went into making sure the website considers a vast range of users abilities and situations.
"The team and I wanted to make sure that we adhere to WCAG AA standards, and that the website is accessible at AA level for those with visual difficulties," explains Seeburuth.
Pacvac are humbled by this award nomination, and are excited to follow their fellow finalists, the many talented digital teams on their journey through to the winner's announcement on May 22.