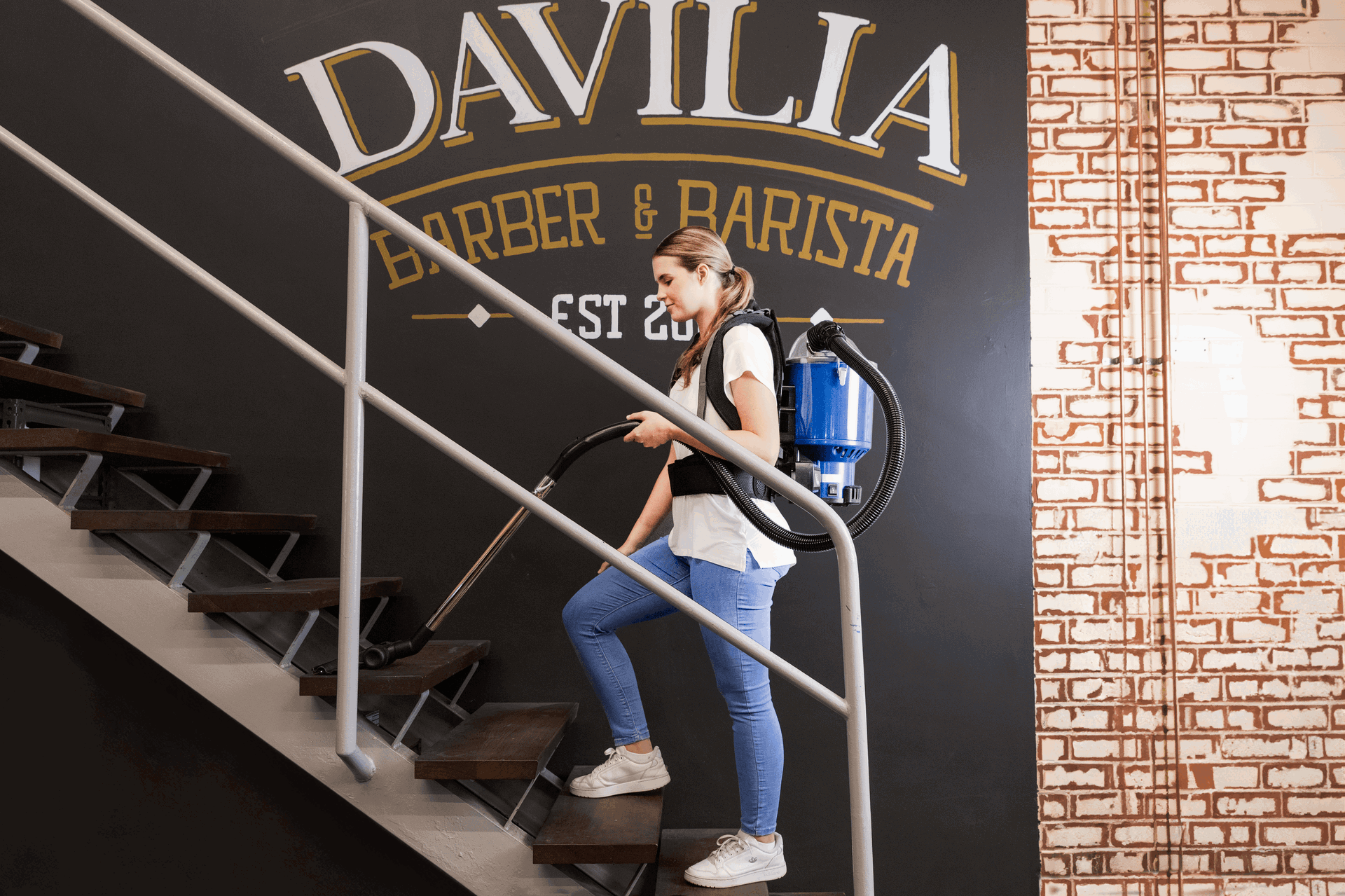 For the past 45 years Pacvac has been designing and manufacturing cleaning equipment based on the feedback of its customers, who are predominately professional cleaners.
So whilst the company has continued to evolve its range of backpack vacuums, cleaning professionals reported back to Pacvac that its harness needed some improvement in order to keep up with the high standard of the brand's machines.
This opportunity gave rise to Pacvac's new Ecoharness - a more comfortable, supportive and tailored fitting product truly designed for the people who will wear it every day as they achieve their cleaning goals.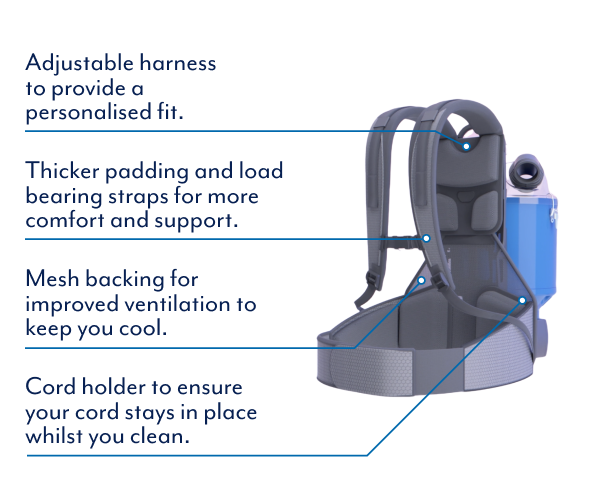 One size does not fit all, which is why the product team at Pacvac included a height adjustability system within the Ecoharness, allowing its wearer to choose from three height settings and change the position of where the backpack vacuum sits on their back, resulting in a more comfortable and personalised fit. Load bearing straps bring the machine closer to your back, which when combined with extra thick padding and a breathable mesh insert give the user a supportive experience, alleviating weight and keeping them cooler as they clean.
Other thoughtful inclusions the team have developed from their time spent researching and testing with cleaners include a new cord holder to keep cords tidy and safe, as well as ensuring that none of these changes added any weight to the frame. But what people are most surprised about the Ecoharness so far is the fact that it is made using at least 50% recycled post-consumer polyester (rPET) certified with a Global Recycled Standard of 4.0 - otherwise known as recycled plastic water bottles.
Pacvac's Head of Product, Anita Bubb, said: "The thing about product developments is that most of the time they are performance based, more powerful, stronger suction, faster outputs. What makes this particular product development so exciting, is that it's actually about the individual using the product. We've really invested in prioritising the user's comfort and support with a harness that fits them like a glove."
The Ecoharness is compatible with the Superpro, Superpro Go, Duo, and Micron backpack vacuum machines, and is backwards compatible with older Pacvac models.
pacvac.com