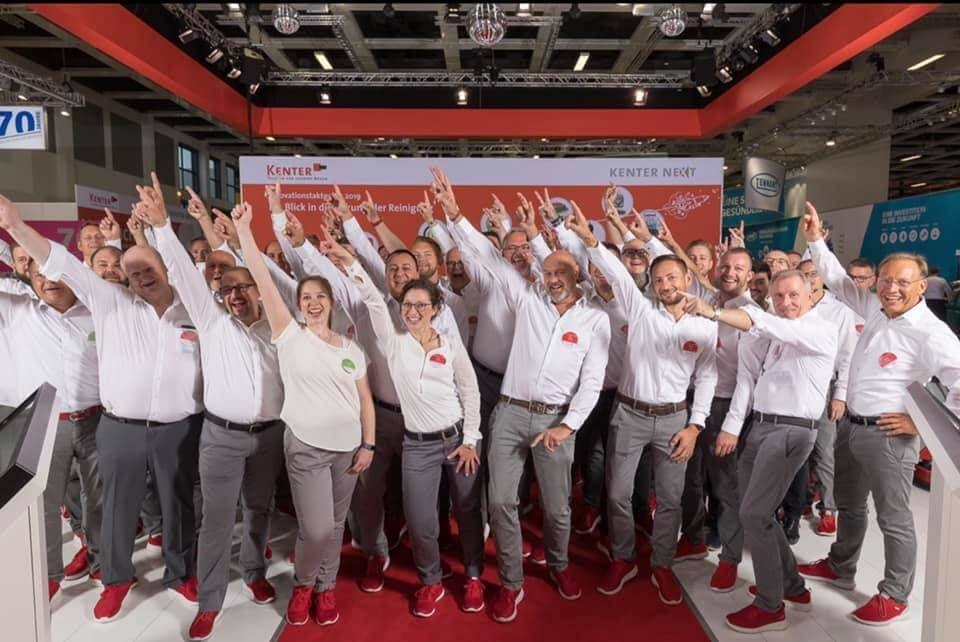 From luxury cars, to delicious pretzels and over 5,000 types of beer - German's have a taste for the finer things in life.
Which is why it's no surprise that our friends over at Kenter love our latest backpack vacuum cleaner Velo, and are launching it as the first Pacvac Authorised Distributor in Germany.
Kenter are renowned for their focus on innovation and sustainability, partnering only with premium brands whose products they believe reflect these values.
After managing director Rainer Kenter and his team received "excellent references about Velo from several European colleagues", they placed their first substantial order of Velo machines.
"Cleaning will move to robots and battery powered vacuum cleaners," Kenter comments on the future of vacuum technology, "and in my opinion, to backpacks if they are light and powerful."
Weighing just 4.6kg, Velo is exactly this; a compact backpack vacuum cleaner boasting a powerful brushless motor and 21L/s volumetric airflow.
Technical product manager at Kenter Dr Ramona Heinz enjoys the simple yet effective design of Velo.
"Pacvac's Velo is very comfortable to wear, and can easily be carried even by petite people, Heinz says.
The handling of the device is very simple and can be learned without difficulties in a short amount of time.
We simply like the overall package."
Launching in Europe last year, Velo's compact size and cordless operating system saw its sales take off, as the machine provides a perfect solution to many of the challenges facing the UK cleaning market today.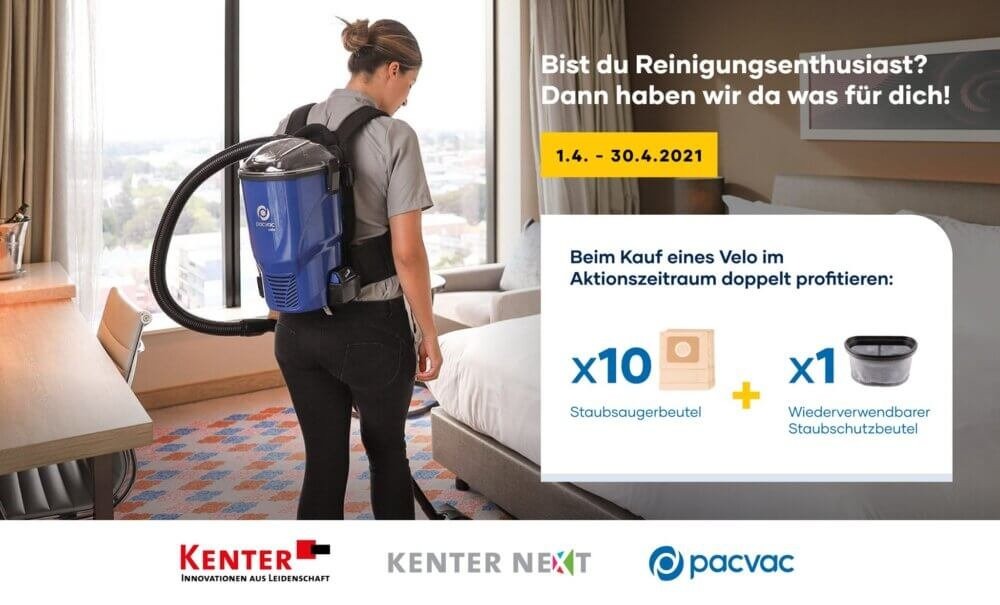 When we asked Dr Heinz how she thought Velo would be received by the German market she described it as a productive machine for the future.
"We will finally have a lightweight, backpack vacuum cleaner that can be offered to hotels and buildings with lots of stairs," Heinz says.
"The time and cost savings that Velo provides are always welcome with our customers!"
Velo backpack vacuum cleaner officially launched through Kenter on April 1st 2021.
For more information on Velo backpack vacuum cleaner or becoming a Pacvac Authorised Distributor, please get in touch.