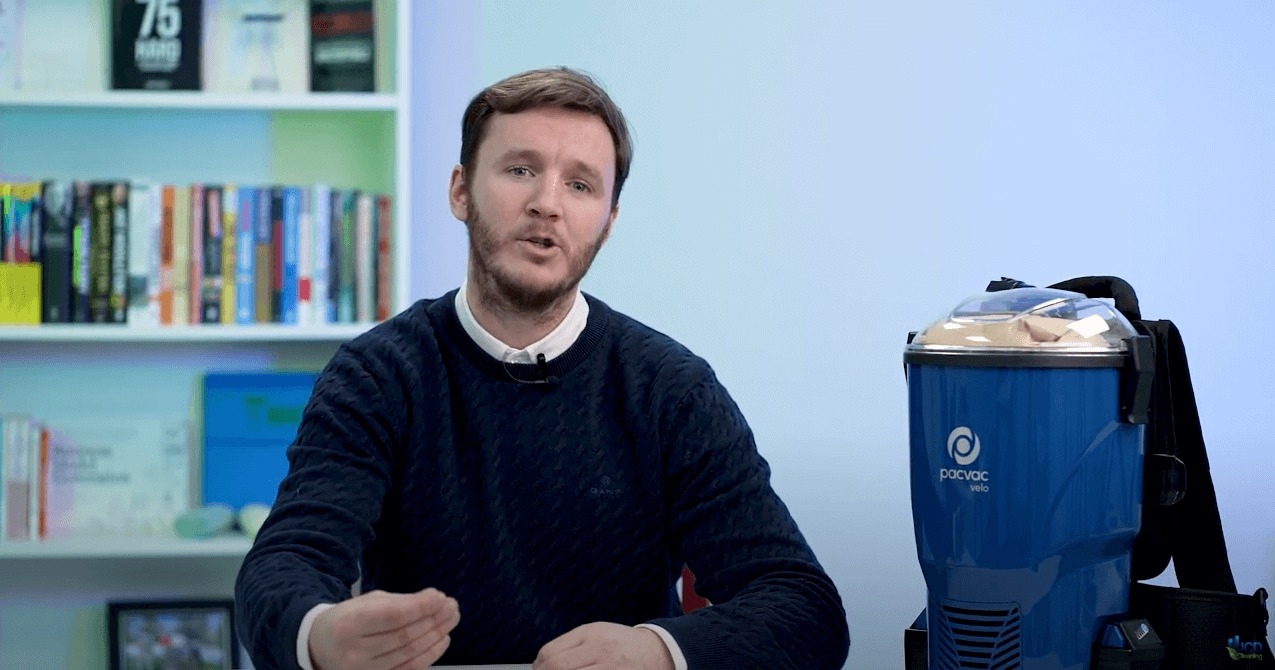 As the world takes strides towards robotics and automation, clean energy and wireless technology, so too does the cleaning market.
Velo is Pacvac's latest backpack vacuum cleaner.
Weighing just 4.6kg and using battery technology, managing director of JCD Cleaning Chris Guilfoyle describes Velo as "the future of professional vacuum cleaners".
With 16 years of experience as a cleaning professional, Guilfoyle's review of Velo leaves him "quite reasonably impressed", giving the machine 4 out of 5 stars.
Upon unboxing the Velo, Guilfoyle compares Velo's dust bag to that of a luxury pair of shoes, "which is nice to see".
"Velo is a nice compact unit, with nice firm straps,"
Guilfoyle describes, proceeding to demonstrate how simple it is to put the machine together in less than 15 minutes.
A lightweight machine with an ergonomically designed wearable harness, Velo is designed to mould to the users body, and Guilfoyle recognises this,
"It feels relatively light. I'd be comfortable wearing this for half an hour to forty minutes plus".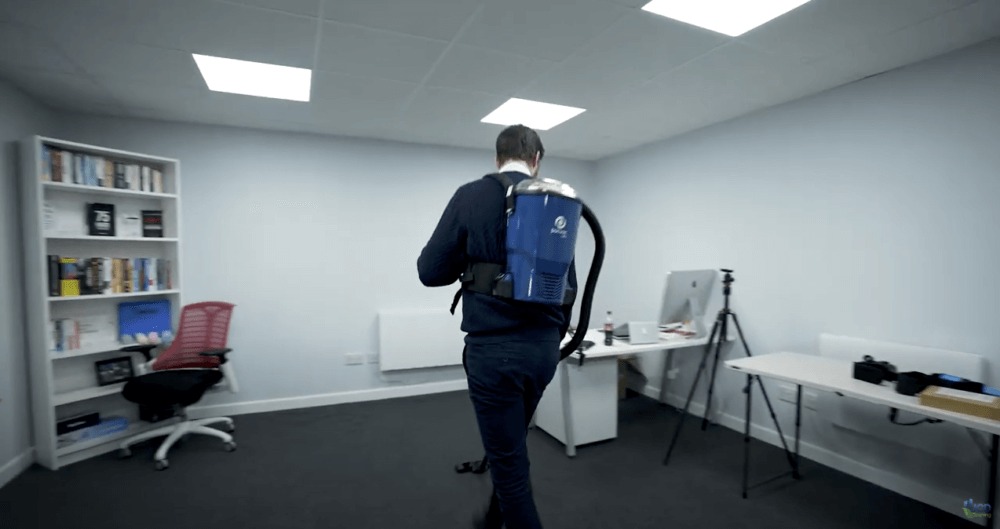 Whilst ergonomics and cordless design are strong features of this progressive machine, ultimately cleaning professionals are concerned with the suction of a vacuum cleaner, so Guilfoyle prepares a test of flour and a thick layer of rice on the carpet for Velo to clean.
The only feature of Velo that Guilfoyle critiques is it's small 2.5L capacity compared to the usual larger commercial vacuum cleaners. But of course, this is why we designed Velo, to fill the gap left in the commercial cleaning market between a spot cleaning device, and a machine capable of doing a full scale clean.
For more information on Velo, please get in touch.